Each April, Gainesville Friends of Jazz celebrates Jazz Appreciation Month. The Mayor of the City of Gainesville, the Chair of the Alachua County Board of County Commissioners and the School Board of Alachua County issue proclamations decarling April Jazz Appreciation Month in Gainesville, Alachua County and the Alachua County School District.

The Smithsonian Institution National Museum of American History, along with partners, including the U.S. Department of Education, the National Endowment for the Arts, the National Association of Music Education, and the Grammy Foundation have designated April as Jazz Appreciation Month to draw greater public attention to the extraordinary heritage and history of jazz as both a historic and living American art form.

The month of April is the birth month of such jazz greats as Duke Ellington, Ella Fitzgerald, Herbie Hancock, Billie Holiday, Charles Mingus, Gerry Mulligan, Tito Puente and Bessie Smith.

Join Gainesville Friends of Jazz during April in celebrating Jazz Appreciation Month and recognizing the significant role jazz has played in the cultural and social history of America by attending a live jazz performance, reading a book about jazz history or purchasing a jazz recording.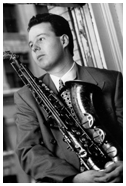 Harry Allen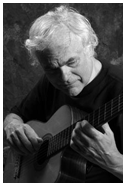 Gene Bertoncini